In order to have a successful transaction in internet sales, you need to deliver a great product in a timely fashion, but that is not enough. You must also understand the expectations of your buyers. It is critical to know PayPal's policies for both buyer and seller protection as well. There are many ways in which good sellers with great products incur negative feedback on Etsy. Some of it is unavoidable, but keeping a high score overall greatly helps your success. As a team of successful sellers with good feedback, we've learned how to resolve or avoid most of the situations that result in an unhappy buyer. Here are our best tips to avoid negative feedback:
1) Always reply quickly, and communicate with thorough details and respect. As Estella from Staroftheeast  (feedback score 2333, 100%) says,
Don't keep a question of a buyer or potential buyer unanswered, no matter how bad, negative or annoying the question/problem is. Not answering is the worst you can do, and will only make a buyer very angry :)
p.s. I have seen lots of sellers who got their neg. or neutral feedback because of lack of communication and/or not answering convo's.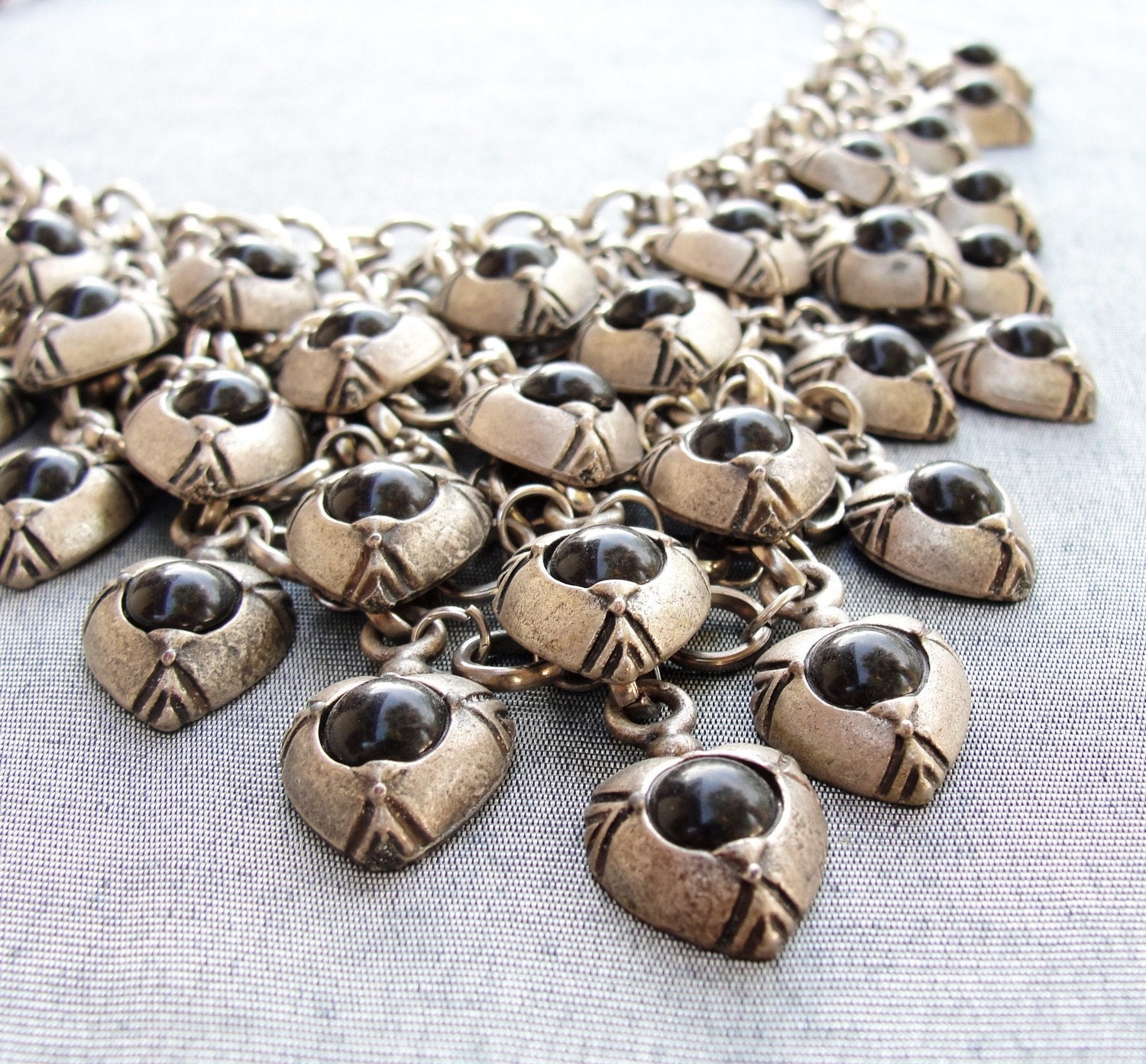 handmade necklace entitled Dragon's Skin from Staroftheeast
2) Give precise details in each listing. Buyers are unhappy when something is larger or smaller than they imagined.
Diane of SignsByDiane (feedback score 855, 100% positive) says:
Please don't leave me guessing just how large or small something is....and since this is a US based site please have measurements posted in inches too.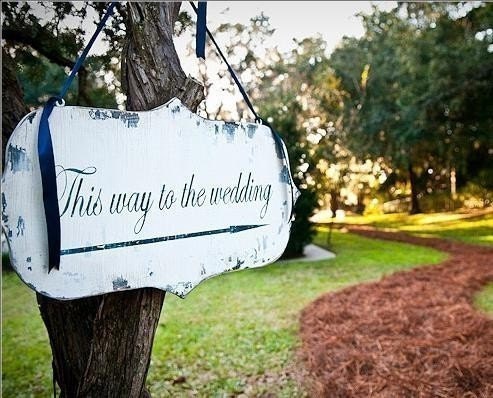 This Shabby Chic Wedding Sign by SignsByDiane shows the scale of her piece in the listing photo as well as in the listing copy.
3) Take responsibility for your part in the transaction problem. Don't get overly defensive or blaming- that just polarizes the situation.
As Sarah-Lambert Cook from TuckooandMooCow (feedback score 855, 100%)says:
Don't be afraid to own your mistakes. Customers appreciate knowing and you can often win a fan for life by owning your own mistakes and fixing them right away.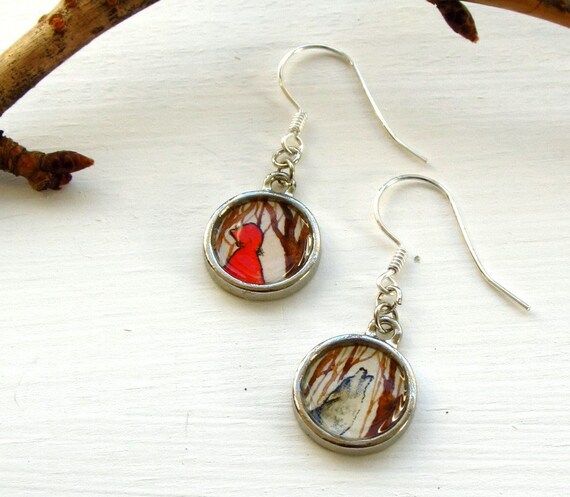 hand painted watercolor earrings from TuckooandMooCow
4) Understand a Buyer's Rights as interpreted by both PayPal and Etsy.
As Lee of OneClayBead (feedback score 1482, 100%)  has learned:
Don't tell a buyer whose package has just gone missing that they are flat out of luck. Whether you think it is fair or not, you will be held liable for non-delivery in most cases. PayPal will side with a buyer unless you have delivery confirmation and a confirmed address. And even if PayPal sides with you, the buyer can appeal to their credit card holder for a chargeback. So the best approach with a buyer who hasn't received their package is to respond immediately with any info that you have, and a concerned and friendly tone. Make efforts to track down the package. And be prepared to refund all or part of their money if necessary, with courtesy. Having insurance for expensive pieces helps!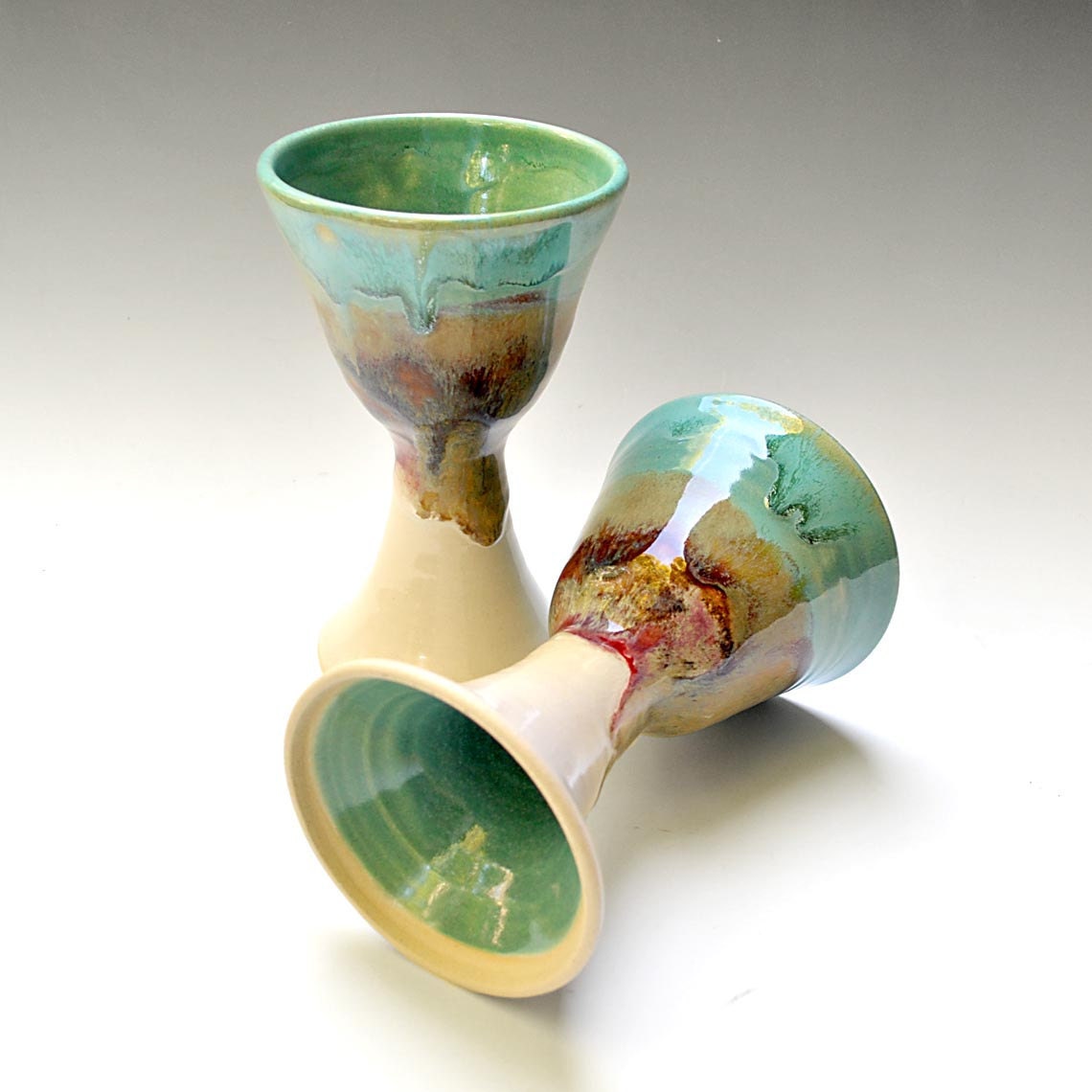 ceramic wine goblets, wheel thrown from OneClayBead
5) Actively work towards a win/win resolution. Refrain from unprofessional insults to unhappy buyers.
Heather of HeatherKent (feedback score 691, 100%) wisely advises:
Don't burn any bridges - You don't know which customers will come back and order dozens more items from you! Treat every customer as if they are your only customer.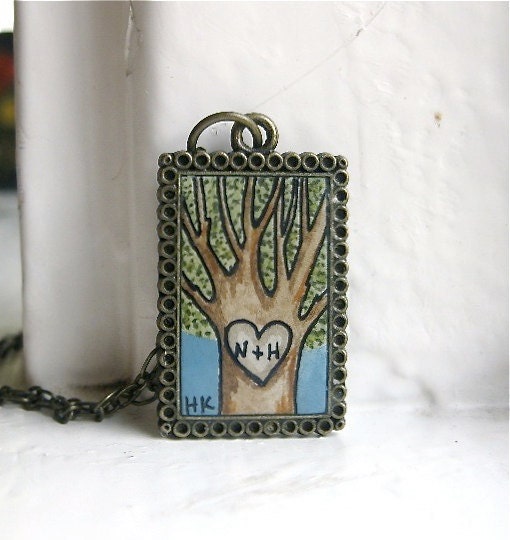 personalized original art necklace from HeatherKent
Pt 1 of this series is here: http://artisansgalleryteam.blogspot.com/2011/10/dont-do-list-pt-1-shipping.html
Pt 3 coming Monday, 11/24/11
We welcome comments and further suggestions!