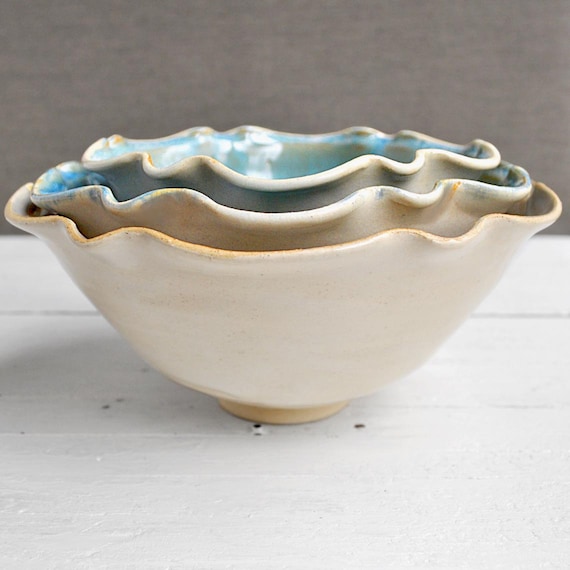 ceramic bowl nesting set from OneClayBead
When I finally hired help, both a studio assistant and a packing assistant, I became hyper aware of whether their time was well spent. It became instantly clear to me that 95% of the time I spent on treasury teams was not worth $10/hr. When I tried to train someone to function in my chaotic mess, I realized that I spent way too much time hunting for misplaced things. It's funny how I could so easily squander my own time but once I needed to shell out cash for time spent, making priorities and order looked way more compelling.
The fault lay in how I was comparing tasks. Like, it takes 4 minutes to find a sponge in a disorganized studio, but it would take 3 days to clean it up. But once cleaned and organized, my mental energy soared. I hadn't even factored that in.
It took a day to set up a Facebook business page and to revamp my blog, but now that these are in place, maintaining them takes very little time. With these effective promotional systems in place, I spend hours per day less on promotion than when I depended on treasury team cross promotion.
They say it takes money to make money, and most of us have put that into practice in one way or another, such as investing in supplies. It also takes time to make time.
Have you invested time in developing something, or taken time to learn something, that gave you back more time?
by Lee Wolfe