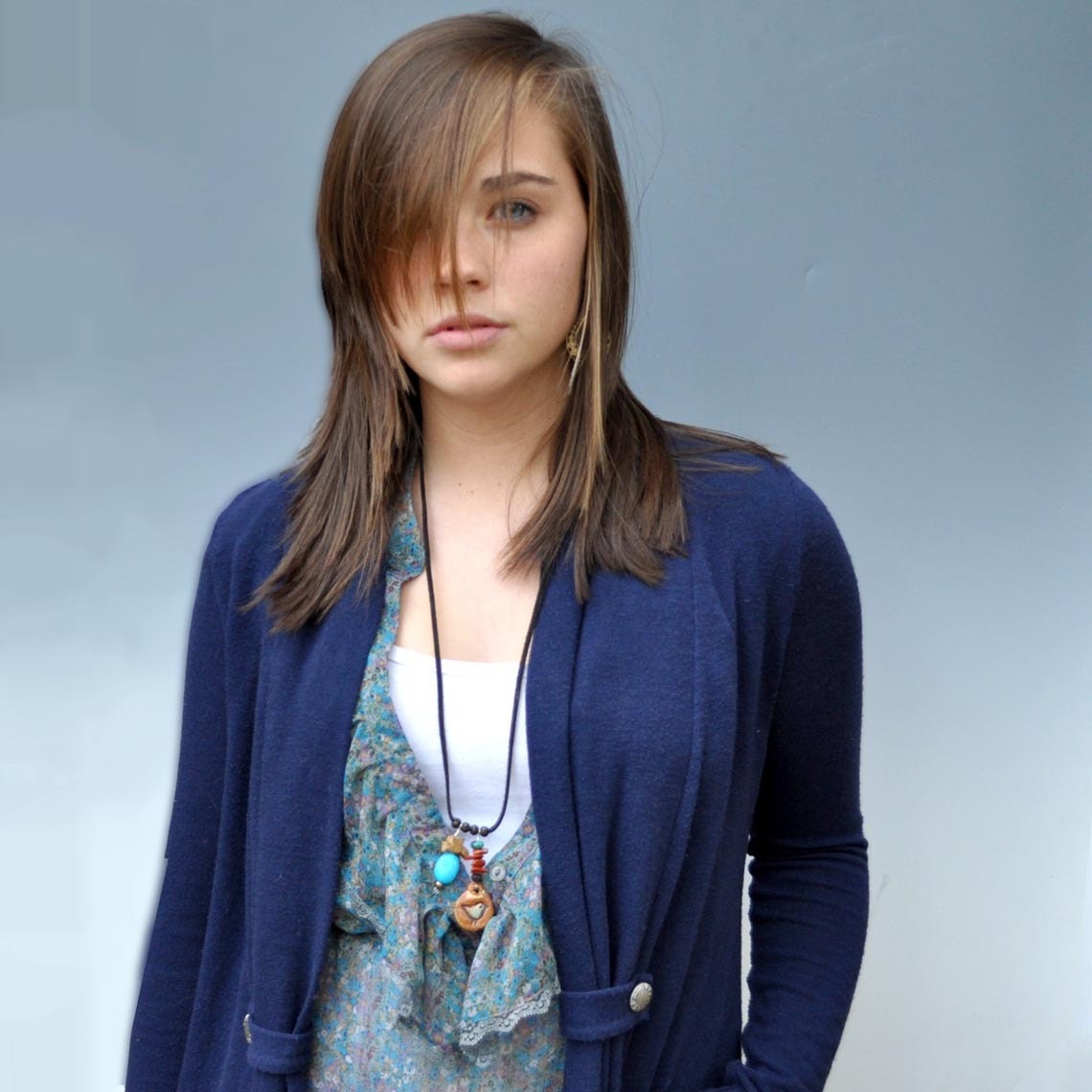 When I asked my teenage daughter to model my jewelry and pottery, she gladly accepted. Well aware of all the sacrifices I've made to her life, she  willingly gave me 20 minutes of her time. She compliantly posed, her face beaming love, light, rainbows and unicorns. Okay, not exactly true. In fact, my first photo session with my daughter as model began my education in how to work with a live model. Teenage girls are particularly self conscious, and getting past that is 95% of what you need to get great shots.
I have a very clear vision of who should own or wear my work, and this is crucial for getting the shots I want. Since my daughter Marci is not a trained actress, she selects which pieces of jewelry she would actually wear, and we choose the styling wardrobe together. The final selections must meet both of our ideas of a good look. Nothing is more awkward than those "mug shot" style poses you see in many Etsy shops, with a model backed up against a white wall, looking nervously straight into the camera, wearing clothing or jewelry that is incongruent with the hair and other accessories.
When I shoot, I want 2 separate frames- one that is a style shot, another that is a product shot. The above is a style shot, showing how the necklace can be worn and also something less tangible; a good style shot isn't about prettiness at all but rather attitude. I talk to my model constantly during a style shoot, always in a way that bolsters her confidence. I exaggerate the angles of her natural posture. I ask for different moods. When a model becomes too stiff or self conscious, I have her shake it off. Marci's hair is often tousled in my shots because she has just done this. I don't want to show perfect hair. I want to show a woman who is free to be herself, because that is the woman who buys boho artisan jewelry.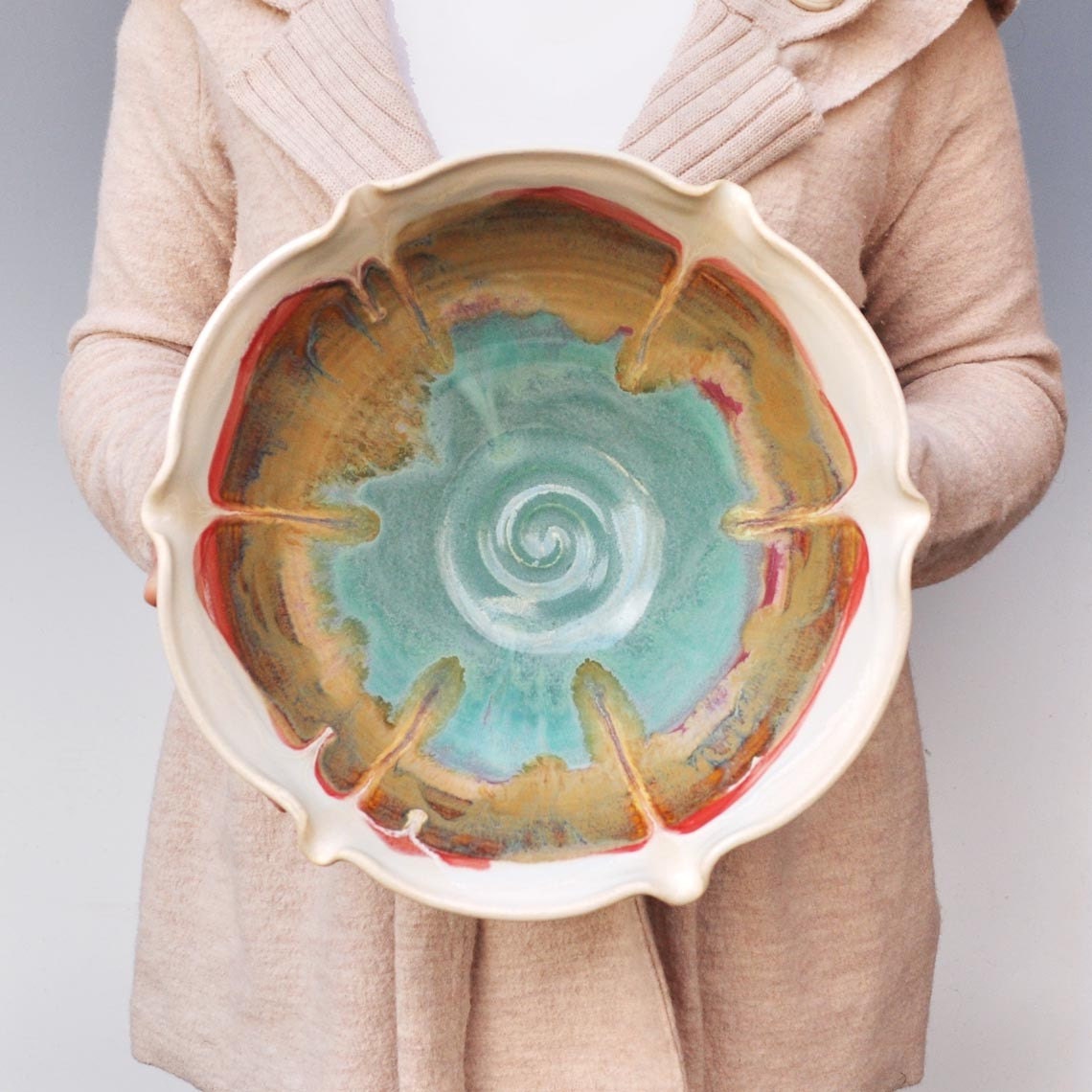 This is a product shot, where the model is used for scale; to show the size of the bowl. It is successful because the photo is about the bowl and not the model. The background and sweater are soft. When you do this, you must be careful about where objects are placed relative to the model's private parts. You don't want large pointy shapes that seem to emerge from a crotch, and you don't want  cleavage or the outline of breasts to become a distracting focal point. Young children are bad choices to model if you want to show scale, as their small hands and bodies make objects appear too large.
I use my friends and family as models often. It brands my work as that made by an individual in a home studio. It helps to tell a bit about who I am and the life I lead. And, for the most part, it's been fun. I've also found it useful to use my Pinterest boards to gather photos shot in a style that I like.
by Lee Wolfe/ OneClayBead